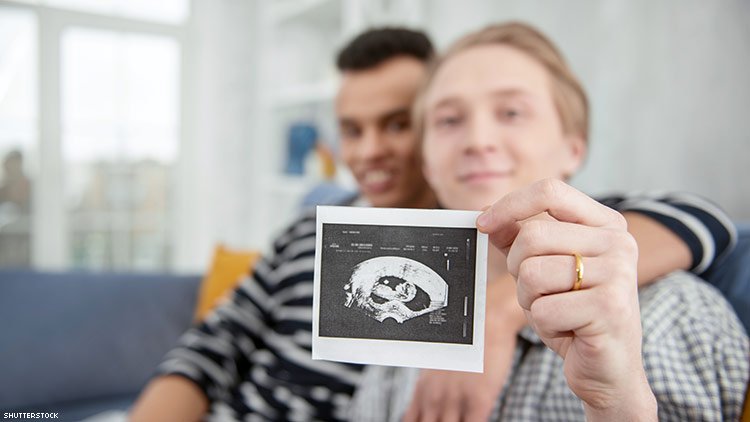 February 18, 2020
Family Building Options for LGBTQ Families
Every family looks different and we are proud to support any person or couple that need help creating the family of their dreams. According to the Family Equality Council, nearly half of LGBTQ millennials (ages 18-35) are actively trying to grow their families. And 1.6 million LGBTQ millennials are considering biological paths to parenthood including assisted reproductive technologies. At Greenwich Fertility, we have many different fertility options for the LGBTQ community. Our team will ensure that you are comfortable and educated every step of the way. Here are some of the options we offer for same sex couples.
For lesbian couples:
Sperm Donation
Finding a sperm donor is one of the first steps in the journey for lesbian couples. They have several options including using a known donor (family member or friend), anonymous donor or identity release donor, which gives the child the option to contact the donor after turning 18 years of age.  Typically sperm is quarantined for 6 months and the donor is retested for infectious diseases before the sperm is released for use.
Intrauterine Insemination (IUI)
IUI, otherwise known as artificial insemination is a process whereby sperm is placed into a woman's reproductive tract with a small catheter.  This short, non-invasive procedure happens in the office with donor sperm.
In Vitro Fertilization
IVF may be required in some cases where donor insemination fails. Injectable medications are used to recruit several eggs, which at time of maturity, are harvested through a procedure known as egg retrieval. Embryos are created with donor sperm and are implanted into the uterus of the woman who will carry the pregnancy.
Reciprocal IVF
Reciprocal in vitro fertilization is where one woman donates her eggs to her partner, and her partner carries the pregnancy. For female couples, this is a way that both can participate in the process of bringing a child into their home.
For male same-sex couples:
Gestational Surrogacy
Finding an egg donor and a gestational carrier are the steps needed for the process for achieving a pregnancy for male couples. A donor egg may be obtained through an agency or a couple may choose to use frozen eggs from an "egg bank".  A carrier or surrogate can be found through an agency or a couple may choose to use a known carrier.  Our dedicated "GC" coordinator will help connect you with an egg bank and reputable agencies who will preliminarily find and screen a potential carrier (or egg donor if needed).  Our physicians and psychologist will screen the donor (if through an agency) and the gestational carrier for medical, reproductive and psychological health as well as infectious diseases.
Starting a family can be exciting, scary and overwhelming. The doctors and staff at Greenwich Fertility are here to walk you through family planning from start to finish. We can also connect you with resources to help you navigate the legal process. We know that every family starts with love, and we can't wait to help make that love grow.